It's more than ownership, it's membership. Lincoln Black Label models is the highest expression of Lincoln design and personal service. Hand-selected and crafted interior materials, unique interior themes and exclusive membership benefits help to make your Lincoln ownership experience exclusively your own.
Learn More
Lincoln Pickup & Delivery
Because there's no greater luxury than your time, Lincoln provides you with the effortless way to service your vehicle. Just schedule a time and place convenient to you, and we'll bring you a loaner vehicle when we pick up yours.
Learn More
Concierge
Your 24/7 personal connection to learn about the benefits, services, and vehicles we offer, whether you're shopping or already an owner.
Ownership Benefits
La Mesa Lincoln Car Dealership
Shopping for your next vehicle can be an exciting experience at times but can also be just as frustrating. Tracking down the right new or used Lincoln in La Mesa may be on your agenda, and it's important to know where to start your search. It's best to browse with luxury car dealerships near you that will adapt to your needs and make it a piece of cake to locate something suitable. No matter what your budget or lifestyle is, you can rest assured that our new and used car dealers in La Mesa, CA, have what you desire. Penske Lincoln does everything in its power to deliver a smart and simple way to shop.  We feature a wide selection of vehicles ranging from crossovers to full-size SUVs and everything in between. 
No matter if you're shopping with limited finances or aren't sure of what you want, our staff is more than happy to help. We strive to make it simple to shop for a Lincoln in La Mesa or any other vehicle for that matter. Using our expertise and experience, we're able to provide honest answers to the questions you pose while guiding you in the right direction. Our team makes it a breeze to navigate our wide array of vehicles, letting you know you'll get a streamlined experience with our Lincoln Navigator dealer near you. Although you can scramble all over the county to find the right Lincoln lease deals, why bother? Our immense selection of new and used luxury cars for sale near you ensures we'll be your first and last stop!
New Luxury Car Inventory
With all the latest advancements in automotive, it makes perfect sense to want to scope out the latest line of SUVs from Lincoln. Moving onto a new Lincoln Navigator for sale near you from your outdated car could mean having far more technology and power available. Fortunately, those seeking to check out all the newest models will be able to find them waiting at our luxury car dealerships in La Mesa. We even offer the newest Aviator, which provides a sleek and sophisticated look that's ideal for those seeking performance and comfort. However, we also have the newest Lincoln Navigator waiting on our lot, complete with a myriad of different packages. 
If you'd like to get a more intimate look at these vehicles before you make your way to visit our La Mesa car dealers, you can do right form our website. You can check out each new Lincoln in La Mesa right from the convenience of your smartphone or laptop. Clients can also use our helpful search engine to find something specific on our lot. Were you looking for something in particular and can't seem to find it anywhere in our inventory? An available Car Finder tool on our website lets you set up alerts when a specific model makes its way onto our lot. No matter which new Lincoln you find yourself interested in, you can expect the pinnacle of luxury and refinement. Don't bother hesitating and make sure you look into a Lincoln Navigator lease with our dealership!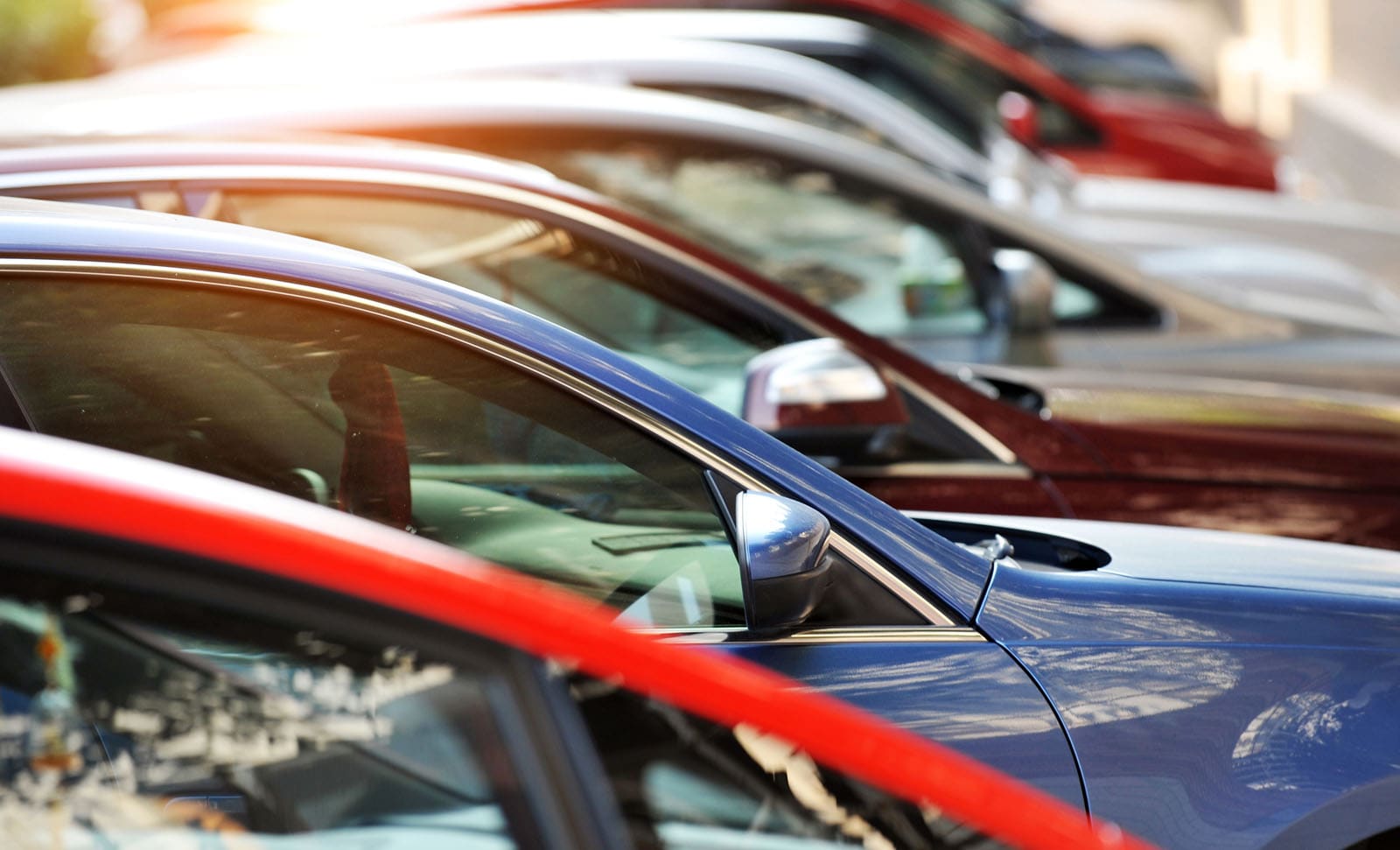 Used Luxury Cars for Sale Near You
On top of providing plenty of new models, our used car dealers in La Mesa, CA, also make sure to have more affordable options for our clients. Since each person comes from a different financial situation, we make it easy to find a reasonably priced and reliable used Lincoln car or SUV. You may have noticed our competitive rates, but you may also be looking for peace of mind when it comes to getting your next vehicle. If you are shopping for used luxury cars for sale near you, it can be a wise decision to take your business to Penske Lincoln. 
Our used car dealers in La Mesa, CA, have pre-owned vehicles inspected before they accepted onto our lot. Since you know we've given a powertrain inspection to every used Lincoln Navigator for sale near you at our dealership, you can browse confidently. Instead of wasting your time only to end up with unwanted surprises when going through a private seller, you can bypass the need to take risks when you're on a tight budget with us. Our La Mesa used car dealers will give you a free history report with any of our pre-owned vehicles. If you've been looking for a used Lincoln for sale, you can be met with transparency with Penske. 
Lincoln Finance
Does the prospect of financing or leasing seem daunting to you? Make it painless to get the loan you need through Lincoln Automotive Financial Services. Aside from our helpful sales staff, we also have a team of trained finance experts ready to make it easy to finance or lease a Lincoln in La Mesa. We're able to work with numerous lenders as well, which lets us shop around for terms that are compatible with your financial situation. If you're interested in the more cost-effective option of leasing, you could potentially save even more money with our used car dealers in La Mesa, CA. We have Lincoln lease deals happening right now that will help you get into a new vehicle without breaking the bank. Besides this, we have Lincoln financing deals for those who qualify. When you want a finance team that works for you, be sure to buy your next Lincoln car or SUV with us!
Luxury Car Service & Lincoln OEM Parts
Once you've tracked down the right new or used Lincoln for sale, getting routine maintenance is essential. When you want experts when it comes to luxury car service, it's smart to take your vehicle to people who know it inside and out. Penske Lincoln is also home to a state of the art Lincoln Service Center operated by certified technicians. Since we've made sure to only hire qualified technicians, you can know your vehicle is getting the care it deserves. If we end up having to change out any components, you can also bet that we'll use only OEM Lincoln parts to ensure your efficiency and power aren't negatively affected. Clients can also order genuine Lincoln parts through our website and even schedule an appointment in seconds with our crew. 
Whether you're servicing or looking for a Lincoln in La Mesa, few can deliver the service and selection that we can at Penske Lincoln. Our used car dealers in La Mesa, CA, will remain committed to your satisfaction and won't rest until you're happy with your experience. We even stay open 7 days a week with flexible hours, so be sure to come and see what we're all about. You can find our Lincoln car dealership located at 8850 Grossmont Blvd., La Mesa, CA 91942.
Penske Lincoln

8850 Grossmont Blvd
La Mesa, CA 91942