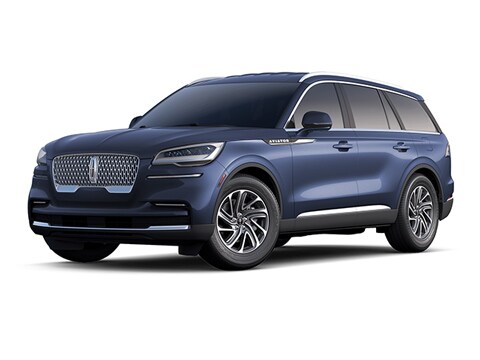 Lincoln Dealership Near Me
The Lincoln Way is a unique design for current or future Lincoln owners. It encompasses the experiences and services that put Lincoln owners on a smooth road. It covers you for both behind the wheel and out in the everyday world! We believe that real luxury can play a bigger role in your life as a whole. Not to be excluded for when you are behind the wheel of one of our vehicles. It should make your life more effortlessly enjoyable so that you can preserve your time and energy for the things that matter most. You may be asking, how does a dealership help add to that kind of mission for luxury? To accomplish this, as a team, we start by committing to an owner experience designed to bring joy. That is the Lincoln Way.
Our Lincoln dealership near you, Penske Lincoln, is easily located in La Mesa, California. We will not only help you find a Lincoln for sale near you that fulfills your needs for an automobile; we are here for every other step. Leading up to the moment that you choose a vehicle to purchase and drive back home, you have to decide on the features you want. You will have to think about which features and details are considered necessary for your everyday driving purposes. We are not La Mesa car dealers that leave you to do that on your own. Because our team has experience and knowledge in the automobile industry, they will be able to help you narrow down the options.
Lincoln for Sale Near Me
Is there a voice in your head whispering that it's time for a new vehicle? If so, start hunting for your dream car or SUV! If you want to get started right from your own home, it's easy to see the selection that we have on our dealership website. It doesn't matter which Lincoln for sale near you catches your attention; you will be able to start doing your own research. Of course, you can still reach out to our attentive and versatile staff; it just isn't the same as being here in person. Part of our Lincoln service for our customers is being along for the ride of helping you choose one model that you admire. For example, if you have found yourself interested in the 2020 Lincoln Aviator from our luxury car dealerships near you, you can explore it now!
We specialize in delivering an efficient way to shop at our Lincoln dealership near you. The moment you walk through the doors into our showroom, our staff is prepared to help you. They will look out for you and adapt to the unique needs that you have. Whether you have been looking for something that is more performance-driven or a family-friendly SUV, we have you covered. You will be able to experience the difference between us and the competition with our rewards program. Not to mention, we also offer pickup and delivery for our Service Center. Come to Penske Lincoln to enjoy the luxury difference in The Lincoln Way.