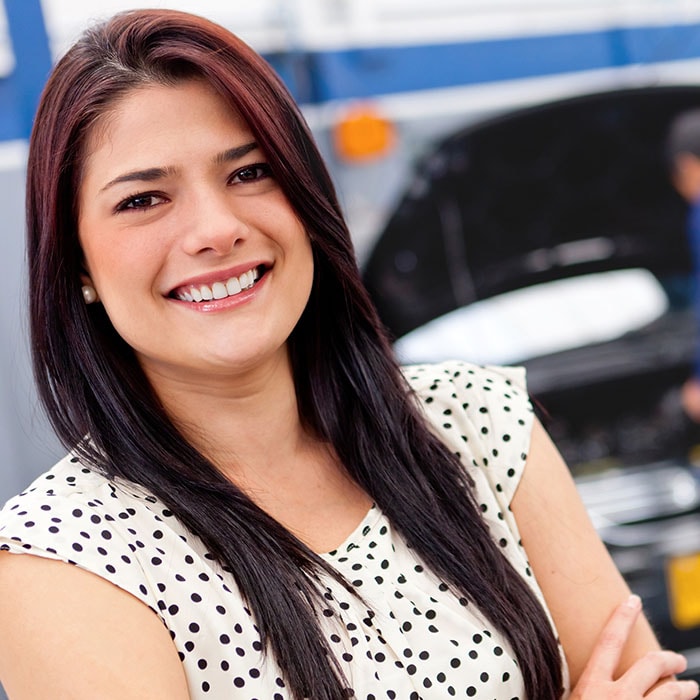 Lincoln Certified Service Department
Once you come home from work at the end of the day, the last thing you want to worry about is your car. You are ready to get home and relax with your family, not be focused on maintaining your vehicle. That is why so many people take their cars to trusted mechanics to do the work under the hood that they don't understand. Now, the tricky part sets in when you are choosing the group to take your automobile to. You want to find someone who is honest and will try to save you time and money.
We offer all our customers a professional auto service and repair environment through our department. We have one goal in mind: making sure your Lincoln is taken care of and runs as efficiently as possible. We want you to get the most out of every mile and minute that you spend in your vehicle. That's why we consider every Lincoln on the road to be a reflection of our Penske Lincoln dealership; we will care for your vehicle like it was our own. If we want to achieve that goal daily, it means taking the time to know every model from the Lincoln selection. We will understand your car more than any other third-party car repair shop, and that's important. If you want someone that you can trust your vehicle with, coming to our Lincoln Certified Service Department is the best option.
With so many third-party options available for car service, you may be curious as to what makes Penske Lincoln's service so special. Think about your vehicle for a second. You trust your vehicle to be in excellent condition, and you rely on it every day. You chose to invest in this extraordinary car for a reason, so why would you settle for ordinary car services? We can show you why we have earned our excellent reputation. By providing the most incredible luxury car service and Lincoln Service Offers in La Mesa, you have a team that you can trust.
Lincoln Service Offers
As the Lincoln service near you, we give our customers the best service possible. We have multiple ways of serving our customers, and one is through our Lincoln Service Offers. You will be able to check our website for a collection of coupons and offers before you schedule an appointment with our dealership staff. We have seasonal offers as well as permanent ones to help you with your car repair and maintenance. Lincoln Pickup and Delivery is the first option. When your vehicle needs service, and you don't have the time to make the stop, we will pick it up and deliver it back to you! With no strings attached, we will make sure that you have another Lincoln to drive while yours is at our dealership. We also want our customers to gain peace of mind by knowing that we never skimp on the quality of replacement parts for your vehicle repair. Premium vehicles need premium parts that were made to fit perfectly. Our staff takes those precautions of using OEM Lincoln parts with warranties for your safety.
As you can see, we offer more than Lincoln Service Coupons; we uphold high standards every day. You and your car will be well taken care of when you come to our Lincoln Certified Service Department in La Mesa, California.