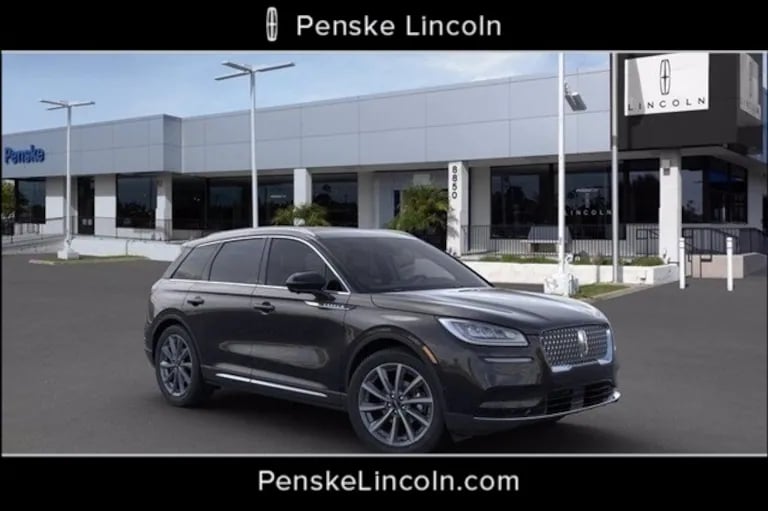 The legacy of the Lincoln brand lives on each day at our Lincoln dealership in San Diego. What exactly is that legacy? The answer is in the design of the Navigator, Aviator, Corsair, and Nautilus. Each of these automobiles showcase the strength and luxury of Lincoln. Drawing from the strength of the past to create something brand new is what Lincoln in San Diego is all about.
Refinement
Every Lincoln dealer in San Diego knows that they are a working testimony of Lincoln's past, present, and future. The newest models of the brand are just as refined, just as visually powerful as the first vehicles Lincoln ever made. They just have a lot more contemporary spirit within.
The Best
Penske Lincoln represents a brand that refuses to give customers anything less than the best. The Nautilus is a prime example of what Lincoln's "best" really is. It features a 2.0L I-4 engine with 8-speed automatic transmission and a suite of high tech tools that allow you to stay aware of all that's ahead of you (and behind or to the side of you). Its 335 horsepower performance is something the driver enjoys, but the 7-color ambient lighting is something the whole family can enjoy. And the Nautilus is just one example of how Lincoln's best is your ticket to daily tranquility.
High-Tech Lifestyle
As a lifestyle brand, Lincoln gives you some of the neatest gadgets and design features. Customers love Auto-fold sideview mirrors, illuminated exterior logos and badging, and the new "American landscape" dashboard design. It's a freeing experience to even be in a model like this. The Lincoln directive of "discover the power of sanctuary" defines their brand in a way that someone outside the company couldn't. They know what they're up to, and that's to make your SUV your sanctuary against the difficulties of life. If all else is war, your SUV should be peace.
Penske Lincoln Advantages
Penske proudly offers an easy, relaxing way to shop for your next Lincoln in San Diego. Our online dealership gives you shopping tools such as Build & Price, Inventory Search, Payment Estimate, and Special Offers. Still not enough? Use our "Request a Quote," "Trade-In Value," and "Financing Options" tools. You can even schedule a test drive online.
By putting all our inventory in one place and letting you shop from the tranquility of home, we remove all the stressors that might lead to confused shopping decisions. And when you need a helping hand along the way, our team is there to provide it.
Talk to Penske Now
No matter where you are in your shopping experience, we're available to take your questions and feedback. Some people are just window shopping, while others are ready to finance. We're here to help you along every small step of the journey. You are free to contact us at any time to let us know how we can make things easier and more successful for you. Our finance team is available to process your online application, too, so you can get started on that right now.