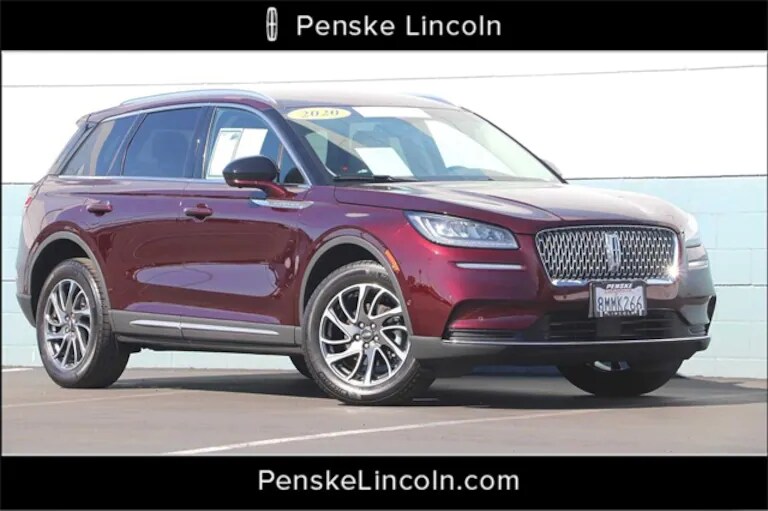 Penske Lincoln is a hunting ground for your next used Lincoln for sale. As one of America's first ambassadors of luxury, a used SUV for sale through the Lincoln brand will always be a sign of prestige and accomplishment. You can drive away happy in even an older used Lincoln, as they are outfitted for luxury and performance at its highest elevations. A quick search for used cars near me is often a gateway to our enormous inventory.
A Good Year for Used Car Dealerships in San Diego
It's a good time to buy used and a good time to be a used dealership. Our mutually beneficial relationship is certain to leave both customer and sales team happy. The trend toward used vehicles began much earlier this year, but it continues with no signs of slowing. No one needs to ask why a used Lincoln for sale is prestigious. These models even used will touch the sky on luxury. Perforated leather seating, crisp luxury wheels, and 300+ horsepower powertrains are all a big thank you to people who buy a used SUV for sale at Penske Lincoln. Pre-owned buyers might just have more to smile about this year than new buyers.
- Used vehicles come with deep discounts and the ability to upgrade trim
- Luxury features like leather seating are built into the total price and don't cost extra
- Car insurance rates and car taxes are cheaper on used vehicles
- Gain access to used trims that might have gone away in the new model year
Used Cars near Me
You're so close to getting your next used luxury vehicle. Thanks to our closeness to the community, you can always visit us without much travel time. A lot of our shoppers these days begin their buying process online. That's where you can learn more about your favorite used vehicles and then get pre-approved for financing before going further.
A trip to the dealership to see your favorite used models is always worthwhile when you choose a dealership that cares. We're just such a dealership. You may visit us to get a grand tour of any of our luxurious inventory models and then also have free access to a test drive on demand. You demand it. We provide it. Test drives are your pre-buying confirmation that the model you're after is everything you want in a vehicle. Whether it's an SUV or car, all you have to do is request it, and we'll get your model ready to go for you.
Used Vehicles at Penske Lincoln
If you're buying pre-owned or CPO this year, you have a lot in life to look forward to. Our rich tapestry of Lincoln SUVs and cars are available used each day at our dealership. You may learn more about your favorite models online or stop by when you've got a few minutes to browse. Our sales team is here to answer questions online or by phone at any moment you need us, or you can ask your questions when you visit us here.