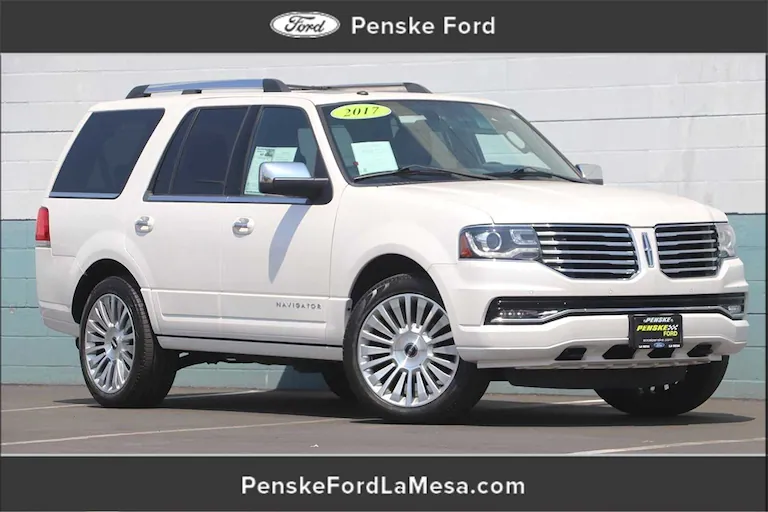 Good new cars aren't new for long. They very quickly fall into a category of vehicles known as used cars in San Diego. Pre-owned, or used, just means that someone owned the vehicle for a certain length of time. Sometimes ownership is a couple of years. Sometimes it's a decade or more. Vehicles are also sometimes used in other capacities, such as taxiing services or as rental vehicles. All categories of used cars in San Diego are viable, valuable, and available at Penske Lincoln. Our used car dealerships in San Diego have a whole fleet of cutting edge automobiles to serve our customers.
Used Lincolns for Sale
Reliable used cars San Diego have a few common characteristics that customers should look for as they shop. Every model from used car dealerships in San Diego had a "new" version at one point, too. What matters is what happened between the "new' and the "used" labels. Customers can shop wisely by following a few simple rules while shopping.
? Be sure to read the model's vehicle history report
? Make sure a multi-point inspection was carried out
? Investigate the condition through pictures and in-person walkaround
? Test drive the model
? Make sure it has specific features you want (leather, massaging seats, large touchscreen)
Current generation vehicles often carry over features from previous generations, meaning not every feature on a new model is even new. It was likely present for several generations. And while new vehicles are a great choice for many people, for the new shopper, they just want to make sure that they get the things most important to them. Thanks to used vehicles, you'll be able to get those elegant interiors and modern design with a price tag that's a little more affordable.
Tools to Live By
Penske Lincoln has a suite of online tools that drive you straight to your next automobile. Our pre-owned and CPO vehicles have advantages throughout, including virtual buy options that let you shop completely online for your used cars San Diego. You'll find a wonderful "Featured Used Cars" section that showcases some of the most reliable, elegant models we have to offer.
Certified pre-owned vehicles are the choice of many Penske Lincoln shoppers. They go through a longer and more thorough inspection and have quality assurances for shoppers that are more demanding than others. When you buy CPO models, you'll get:
? 200-point inspection
? Limited Warranty Coverage
? 24/7 Roadside Assistance
? Complimentary maintenance (free oil change)
Shop at Penske Lincoln
Our website is always open, and you can visit us here at our dealership during regular business hours to see our inventory up close. Many people prefer to start their buying experience online and then take things offline with a smooth and free test drive or quick visit to the dealership. Our team is here to help in any way possible. To learn more, please write to us or dial us on your smartphone. We're here to lead you to the luxury of a Lincoln.