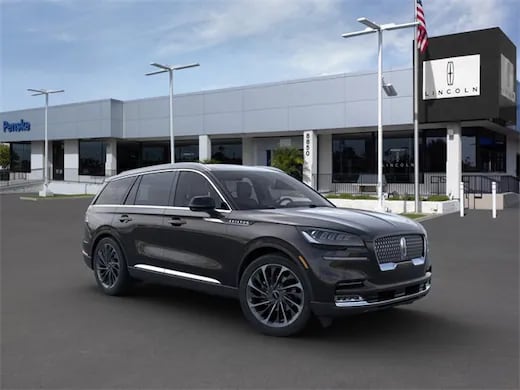 Models from a Lincoln dealership in San Diego bring a high measure of comfort, luxury, and confidence into your daily routine. Penske Lincoln is a proud part of what people find when they search for a Lincoln dealership near you. Just as important as what they find is the principle of why they find it. You'll see Penske Lincoln pop up time and time again as a Lincoln dealership near you. Our unique cooperation with customers make us well worth finding.
A Welcome to All
As a premium Lincoln dealer in San Diego, we take the time to work out a menu of services for high-end shoppers. Luxury models demand more than just a showroom floor. When you get the right sales team, you really get a greater feeling about your purchase. Whenever you need us, our sales team is available online, by phone, or at our Lincoln car dealerships. Excellence demands more than just the usual.
Our full range of services include new and pre-owned inventory, financing and savings, service and parts, and a wonderful Penske Collision Center where you can turn when you need a restoration of your car.
Get More from Lincoln Car Dealerships
Your vehicle is one of the most expensive buys you'll ever make. When you're paying for something that you practically live in part-time, you've got to have access to special services along the way. Our dealership gives you an excellent treat with pickup & delivery before you buy, 24/7 Concierge services, and apps that keep you in control of your model.
The brand you buy is a part of your life every day. You'll use that model to travel to and from work, take a long drive for enjoyment or reflection, or race to the places where you're needed. Each person deserves an ownership experience that's as stately as the model you buy. For higher-end shoppers who believe in the works, our dealership has a huge number of services that help you get more from your ownership.
It's always nice to know you have a friend during any situation. If it's related to your automobile or accompanying services, Penske Lincoln is your true friend in all situations. Count on us for test drives, answers, services, and financing. Our year-round care means you're never left out in the cold during any spot of the year. We're here for those who believe in us.
Talk to Penske Lincoln
The world's a beautiful place to explore. Get in touch with our experts here at Penske Lincoln when you're ready to begin your journey to ownership. We've set up special apps and areas of our website where you can get help for all your automotive obligations. Trust us for test drives, routine maintenance, repairs, customizations, and guidance. If you need to talk to someone about a model or service today, we're here waiting to serve you. Call us, connect on Live Chat, or see us in person at Penske Lincoln.